My obnoxious sister April sent me an email last night ragging on me for not blogging every day. Thursday through Monday I went on a Royal Caribbean cruise with family and friends to Key West and Cozumel. I took plenty of photos with some good ones I'll be using as my pictures of the day for the next couple of weeks. First, some vacation photos with no intentional artistic value.
My wife took this photo of our ship, the
Enchantment of the Seas
: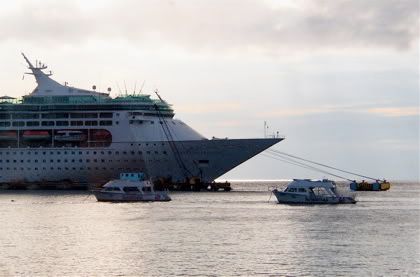 She also took this photo of Key West from our cabin window: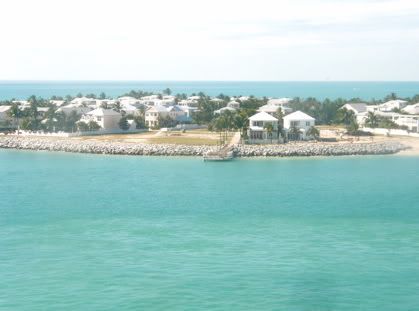 In Key West I enjoyed a nice cigar: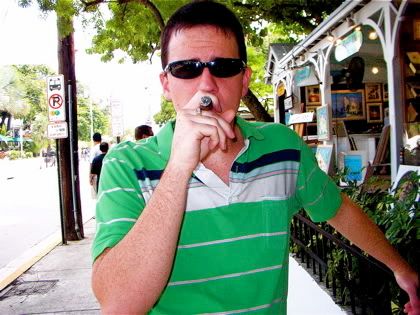 And Angelyn was attacked by a
cat with opposable thumbs
: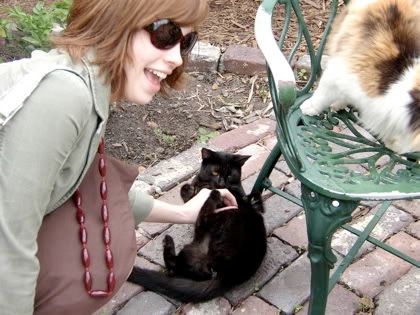 In Mexico, Angelyn and I drank enormous Margaritas at
Carlos & Charlie's
: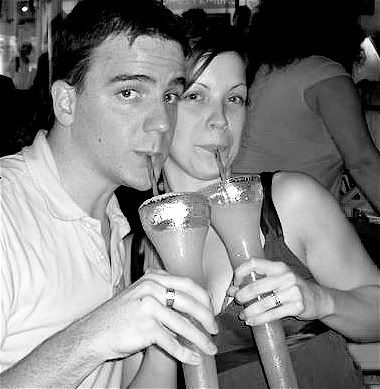 And the waitress pinched my nipples: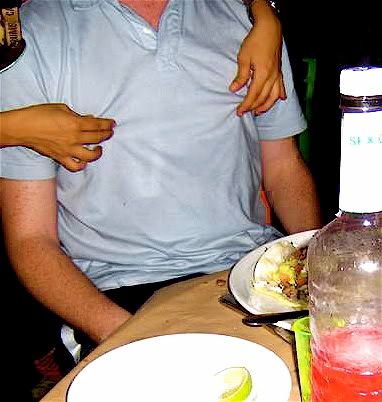 Then it was back to our cabin for some rest and relaxation: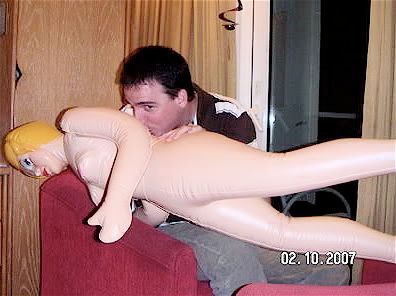 My mother covered almost the entire cost of the cruise. All told, I think Angelyn and I only spent about $250. Thanks, Mom!